Automai bots are virtual users that navigate your applications from their own desktops in order to create the load during the tests. This unique front-end approach gives a real-world result but also requires real-world set up meaning that each has the licensing for the apps on their desktop. When running automated testing processes using Office
Read More »
It's here! It's here! If you are reading this, then the Test Competition is finally here!
Read More »
On March 11th, 2013, registration for the test competition closed.
Read More »
Every week on "The Apprentice" may be different, but we know one thing: Donald Trump is going to walk in, ask questions, fire someone, and drive on.
Read More »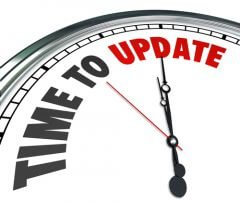 It has been two weeks since we announced the details and how to register for the NRG Global test competition. Since that time, we've had three teams register. No, I'm not worried, here's why: At the same time I am organizing this, I am also co-chair of the test and quality track of the Agile
Read More »
It is called the basketball exercise, or sometimes inattention blindness, and it demonstrates a real problem in many kinds of automated testing.
Read More »
Today I'll cover the story of project number two, "just a little code" to integrate two systems. But first, let's talk about my motivations.
Read More »
Last week I posted The Killer App, the story of a real software project with a cliff-hanger, pick-a-path ending. It's time to close the loop. "The Killer App" was a project that was not just late, but hopeless; a claims processing system that could not process a single claim end-to-end. When I suggested that we
Read More »
We called it the Killer App, and, for the insurance industry, it was magic.
Read More »
Recently, I was invited to observe a colleague's monthly stress test exercise. There is a large room filled with mangers and technicians, experts in various aspects of the system, general network specialists, application specialists, customer support representatives and a collection of people with backgrounds in various aspects of testing.
Read More »
A few years ago, I worked a performance project. You probably know the type: Customers were upset, executives were upset, technical staff were asking for specific direction (and not getting much) … nobody was happy. The code was already in production, and there was no obvious 'roll it back to the previous version that is
Read More »
Intelligent Session Recording for Citrix and Calabrio
Streamline your recordings while protecting the security of sensitive data.
Subscribe to our newsletter
Get the latest from the world of automations.